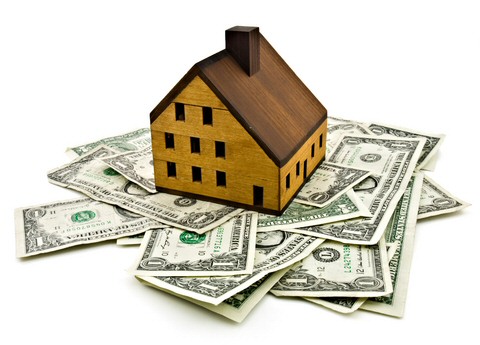 Welcome to
Today we will be discussing whether it is best to pay extra principle on a mortgage or put that money elsewhere.
Lets start by conceding to the religious aspect of being out of debt. It is impossible to debate religion or emotions logically. If someone feels strongly about paying extra principle I will never tell them it is a bad thing. It just may not be the best or the smartest thing.
Extra principle payments decrease a balance owed on a mortgage. This increase equity in the corresponding home.
Home Equity is:
volatile and vulnerable to down markets
vulnerable to natural disasters not covered by HOI (home owners insurance)
earns no realizable return without acquiring additional expense (ie even if you sell your house you have to live somewhere)
not tax deductible like mortgage interest
vulnerable to foreclosure
vulnerable to law suites
not liquid, especially in a financial emergency
Out of Debt
If someone is considering paying extra principle payments, the end goal is likely to be "out of debt." Therefore it is important that we define being Out of Debt. To be out of debt, is to have liquid assets more than or equal to debt obligations. Out of debt is not the same as being debt free.
A completely debt free attitude is silly and unnecessary. There are few people in this world that got anywhere of financial significance without debt. Even Dave Ramsey wouldn't be who he is without taking on some bad debt and making some bad business decisions. A "debt free" lifestyle is likely to be financially mediocre and you will most likely "struggle through" retirement as Dave likes to say it.
Alternative to Principle Payments
One of the best ways to make a decision is to consider the opportunity cost. Instead of paying extra principle payments, try putting the money in a secure, liquid side fund earning close to your interest rate. A good choice is a MFIC (maximum funded insurance contract). It is secure, liquid, earns 3-10%, tax advantaged, safe from law suits and bankruptcy. MFIC's are also our topic for next weeks Money Monday.
Advantages of Side Fund Alternative
If you loose your home to foreclosure or natural disaster your money is still safe
You maintain tax deduction for your mortgage interest
You will actually be "out of debt" faster with the side fund surpassing your mortgage
If you have a financial emergency you can access your liquid side fund
Even after you are "out of debt" you can continue to contribute to the side fund maintaining your tax deduction and making even more money in the side fund
Every debt situation is different. This solution is not for everyone. That is always why I tell you to educate yourself. Ponder your situation. If your mortage is "Bad Debt" (read
Good Debt VS Bad Debt
) then get out. However, if you can turn your mortgage into "Good Debt" and strategically use it to increase your wealth, why wouldn't you?
This was a very short synapsis of the situation. If you would like more specific answers to your situation, please comment and I will do all I can to help.
Be Smart and Thrive
Become a Fan!
Follow Me on Twitter